November 25, 2020
Submission Deadline
December 15, 2020
Notification Due
January 5, 2021
Registration Deadline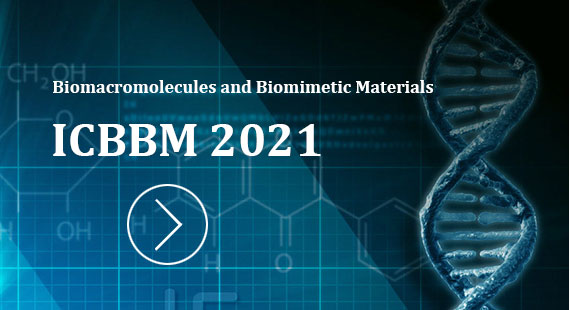 Welcome to ICBBM 2021
The 3rd International Conference on Biomacromolecules and Biomimetic Materials (ICBBM 2021) will be held in Chiba University, Chiba, Japan during April 16-19, 2021.
The main aims to bring together leading academic scientists, researchers and research scholars to exchange and share their experiences and research results on all aspects of Biomacromolecules and Biomimetic Materials. It also provides a premier interdisciplinary platform for researchers, practitioners and educators to present and discuss the most recent innovations, trends, and concerns as well as practical challenges encountered and solutions adopted in the fields of Biomacromolecules and Biomimetic Materials.
Proceedings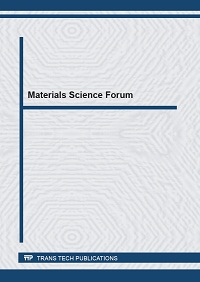 All submissions will be peer reviewed by 2-3 reviewers. The registered and presented papers will be published into Materials Science

Forum


(ISSN print 0255-5476 / ISSN web 1662-

9752), which is indexed by Ei Compendex, Scopus.

Past Proceedings:
ICBBM 2020: Vol. 1009
,
Materials Science Forum
-ISBN: 978-3-0357-1688-7-
Online Linkage
ICBBM 2021 Speakers

Prof. Takashige Omatsu
Chiba University, Japan
Takashige Omatsu (B.S. (1983), Ph.D. (1992) from the University of Tokyo) is a professor of nano-science division of a faculty of engineering in Chiba University.His research intersts cover a variety of areas, such as nonlinear optics, solid-state and fiber lasers, singular optics, and super-resolution spectroscopy.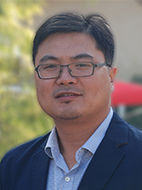 Prof. Hongqi Sun
Edith Cowan University, Australia
Dr. Sun became a Full Professor of Chemical Engineering at ECU in November 2017. Before he joined ECU in 2016 as an Associate Professor through the campaign of Vice-Chancellor's Professorial Research Fellowship, he had worked at Curtin University for over seven years, beginning with a Research Fellow position (2009) to Curtin Research Fellow (2013) and then to Senior Research Fellow (2015).
C

o-Sponsored by

Technical Supported by